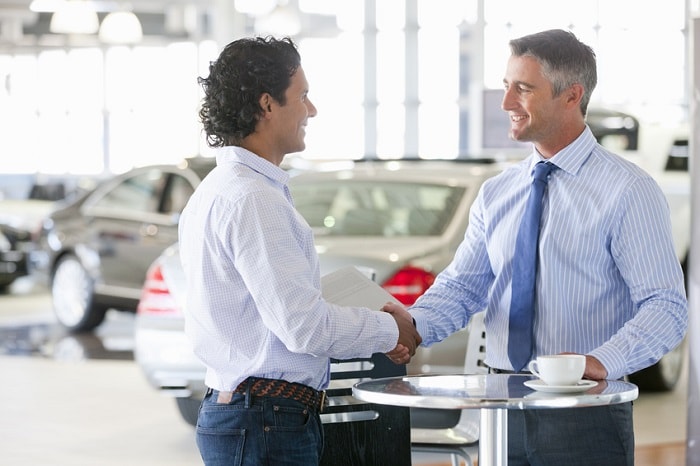 All pre-owned Chrysler cars that grace the lot of Heritage Chrysler Dodge Jeep® RAM Harrisburg carry our full confidence with them. We stand by rigorous standards that ensure that you, our customer, has a reliable selection of vehicles available to them. Even then, there are those used vehicles that are just the slightest shade off being new, and those are the ones that qualify for the Chrysler Jeep Dodge RAM Certified Pre-Owned Vehicle (CPOV) program! Today, we want to talk to you about just what makes them so special.
First off, a Heritage CPOV needs to pass our very stringent certification process, including a 125-point inspection that covers vital points like mechanical, cosmetic, and interior. Any CPOV on our lot comes with a CARFAX® vehicle history report ready and waiting for its potentially interested customer to peruse, ensuring the vehicle and its title are free and clear from any bad marks.
Upon completion of the certification, we provide our special CPOV warranty, which includes a three-month/3,000-mile maximum care warranty, up to a seven-year/100,000-mile warranty, and lifetime certified upgrade plans. To make life sweeter, we also toss in complimentary roadside assistance, giving you a 24-hour access to emergency services like flat-tire repair, gas delivery (up to two gallons), battery-jump assistance, lockout service in case you lock your keys in the car, and towing service if you cannot safely drive the vehicle. If you vehicle does get towed, the CPOV program also provides car rental allowance if your vehicle needs more than a day of repairs, covering up to $35/day with a $175 maximum.
While you're at it, check out our certified pre-owned Jeep SUVs and more here at our Harrisburg, PA Dodge dealership. You're sure to find the best fit for your needs!