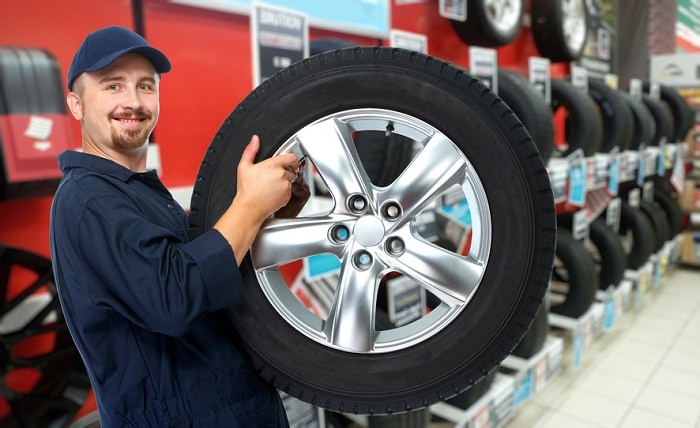 With the changing of the seasons, we can expect a changing of the road conditions, too. When winter comes, we're bound to see icy, snowy roads that make driving even more difficult. While competent All-Wheel-Drive systems and four-wheel drive systems help counter the elements, it's important to note that the tires you choose are also a big part of the equation.
The right set of snow tires can take a vehicle like the 2019 Chrysler Pacifica and turn it into a much more confident car when the roads get slick. Snow tires have been especially-formulated to make sure that they grip more of the road, increasing traction and giving you more control on the road. However, in summer that design works against them, making a bit too much road noise and suffering from increased wear and tear due to the surface they're traveling over.
Then again, if you've got a 2019 RAM 1500 and you want to go off-road with it, you're going to need off-road tires to keep your traction on the rough roads, or lack thereof, out there. Usually wider and with a chunkier tread pattern to really grip everything it can, these tires are pretty good for nothing else but taming the outdoors – a job they do effortlessly.
And if you're looking for a great place to get these tires and more for your vehicle, look no further than the experts at Heritage Chrysler Dodge Jeep® RAM Harrisburg! Our expert service staff serving Harrisburg, PA can provide you with quality tires, rotations, and inspections. See you soon!