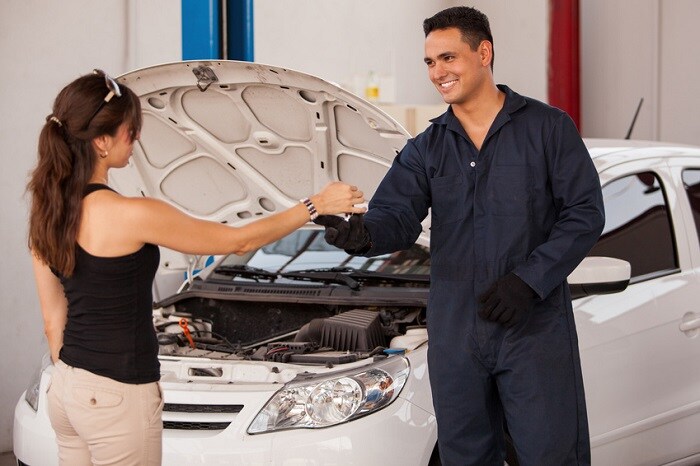 If you're a Jeep
®
owner, you love the freedom and range that these impressive off-road-ready vehicles give you. However, this means that the wear and tear that we put them through can add up over time. True, they're designed to take the punishment, but it does put a strain on your vehicle and its performance. When it's time to bring your vehicle in for service, there's no place better than the
Heritage Jeep service
department. Why, you ask?
Why Service at a Dealership?
There are other body shops and service centers that work on every car under the sun, and that's fine. At Heritage Chrysler Dodge Jeep RAM Harrisburg
, we specialize in
four things: Chrysler, Dodge, RAM, and
Jeep models.
Our certified technicians can spot and diagnose problems, suggest
and implement solutions, sometimes all while in the space of your routine oil change. They know your
Jeep Wrangler
or Jeep Cherokee
because that's their job. They also know that if a part needs replacing, the only way to do it is with Original Equipment Parts (OEM), which is all we use. No worries about fitment, longevity, or anything else. If it needs to be replaced, we replace it with the best.
Expert Service
Since we know all the ins and outs of your Jeep, who better to help install something that's a little more complicated than a tire air valve stem? Thanks to our online or in-store parts department, we can order and install parts and accessories - anything from cargo racks to brake calipers, and literally all points in-between. All you need to do is ask when you order the part from us, and we'll be more than happy to do it for you.
Schedule an Appointment Today
We're always running new specials on parts and service, so make sure to check them out prior to your next Jeep service center. Contact us today to learn more about what we can do for your Jeep SUV.